TOURS IN BALTIC STATES AND FINLAND
SOVIET HERITAGE IN TALLINN
As you know Estonia was a part of USSR around 50 years. Your guide helps you to find those Soviet buildings which have different stories to tell. You visit old bunker of nuclear war, KGB HQ, KGB prison cells and the tour ends in an authentic Soviet bar where tourist usually don't go. You should try notorius vodka shot called jellyfish to feel the real stuff of Soviet life.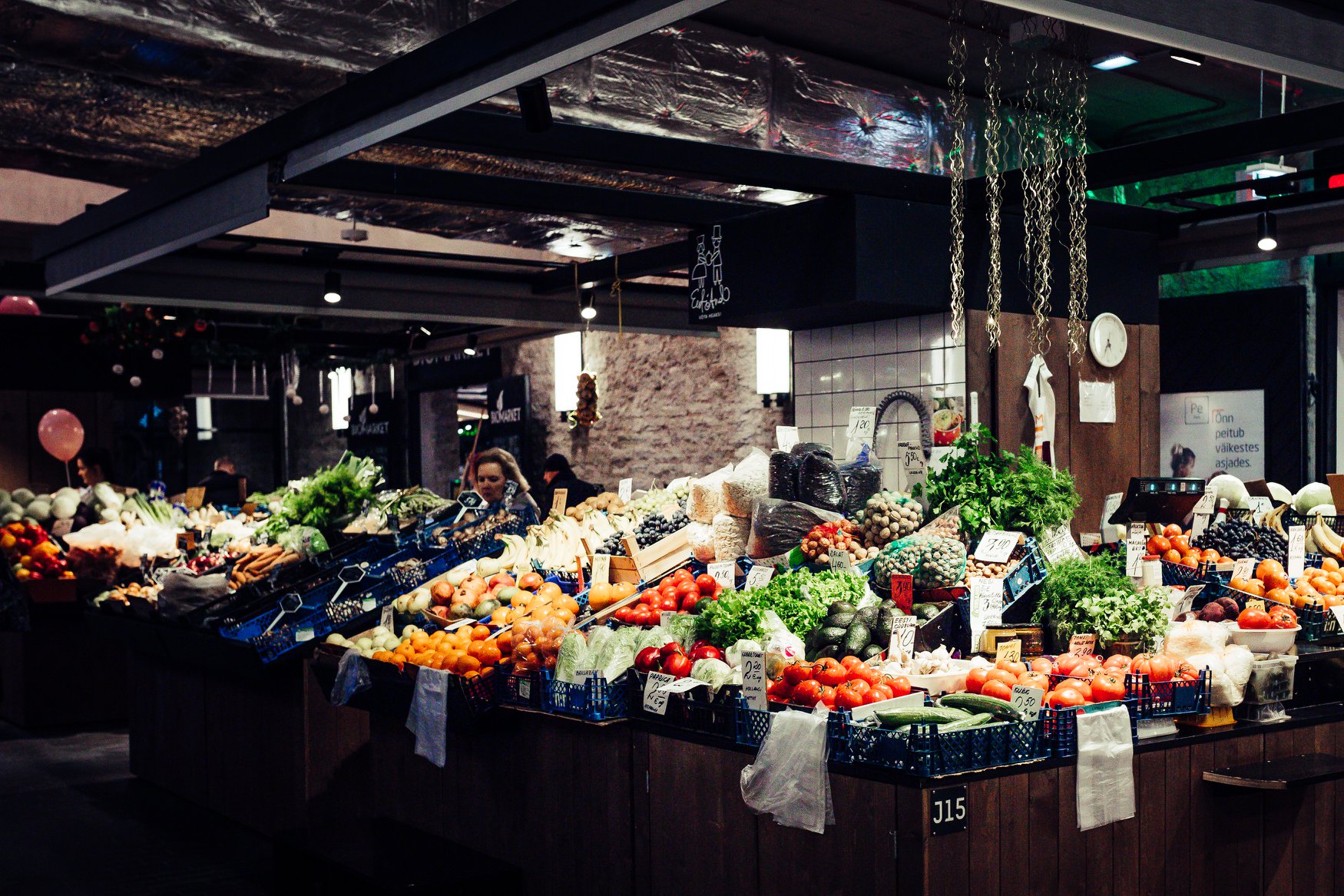 VISIT OF LOCAL MARKET
Guides take you to the real market where locals go. Guide talks about Estonian kitchen, traditions, food culture etc. Guide shows you around in the market and you can taste different drinks and snacks typical to Estonia for 10-12 EUR. Only having tasted sea buckthorn juice or moss chocolate, you understand the real taste of Estonia.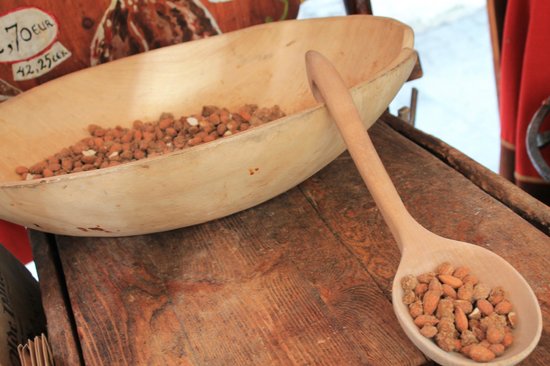 OLD TOWN GOURMET TOUR
Each product has own story to tell. During this tour, we take you to those places which are connected to legendary local food or drinks. Marzipan, moss in chocolate, almonds are only few snacks we are going to taste. Also the tour includes a good bowl of soup and fresh pie. So, you can get food but most important is to hear guide's stories and jokes.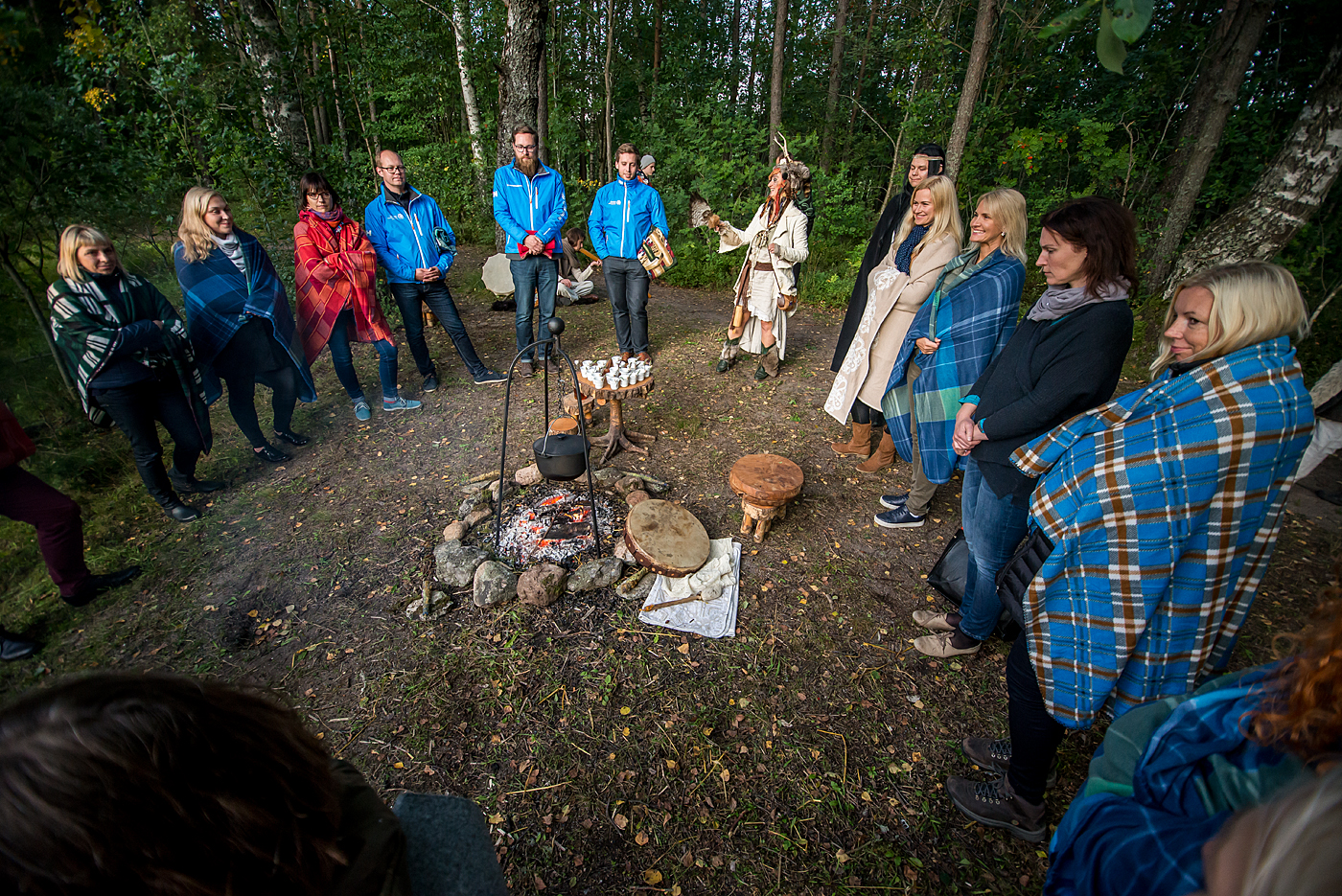 FAIRIES IN THE SWAMP OF TALLINN SUBURB
Estonia is a land of fairies, witches, gobbles and other mystical figures. The only place you can meet them is the swamp or deep forest. We take you to the closest swamp to city center where guide organizes a small picnic as well. Finally, you can hug the tree, talk to birds, moist the face with spring water and maybe put a coin on the sacrificial stone. Now you feel the touch of nature. Yes… this is Estonia where less religious people live. We are forest nation.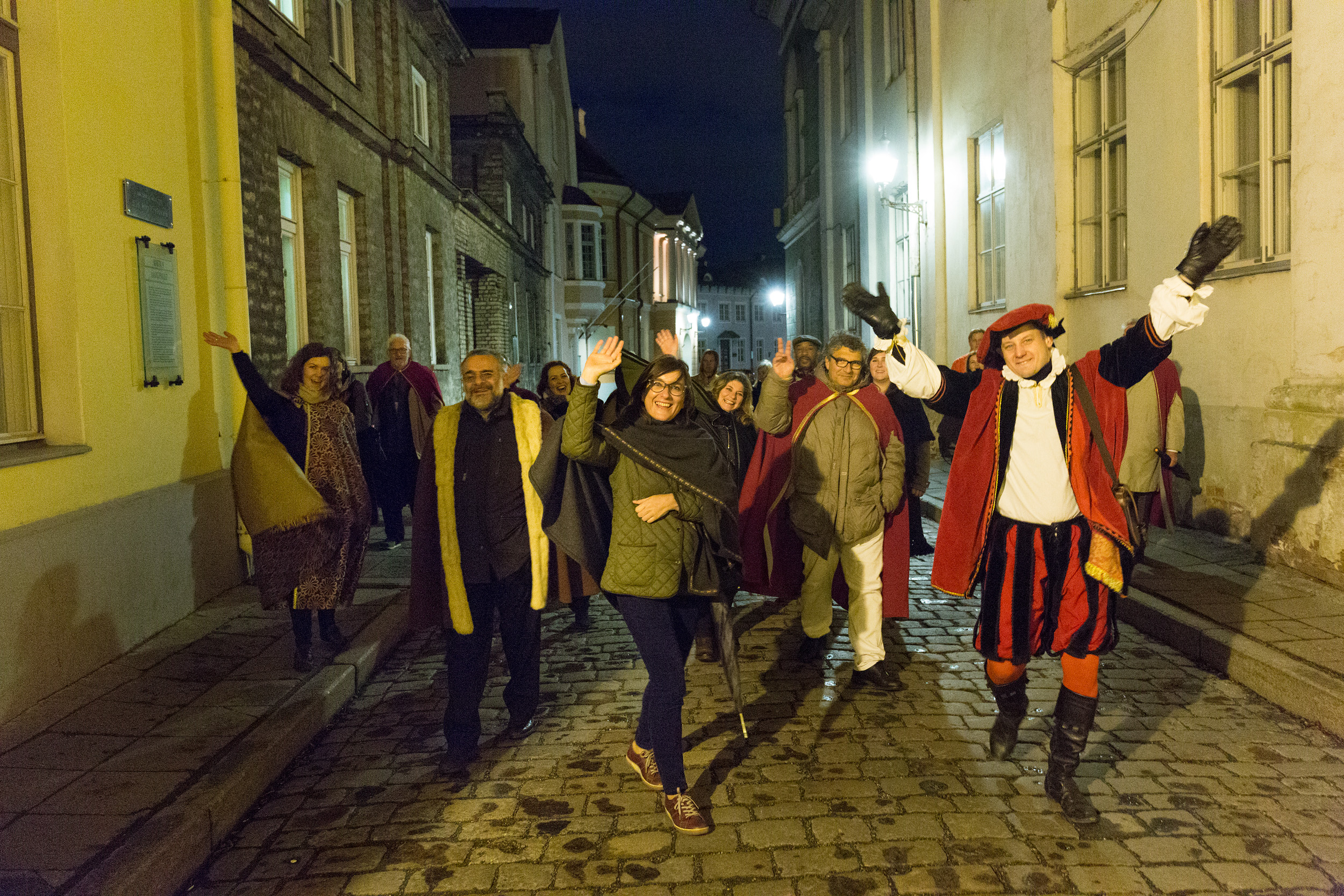 MEDIEVAL STORIES OF OLD TOWN
Tallinn is a medieval pearl as you know. Our guide opens your eyes in old town's nookes and crannies. You go inside of authentic Town Turret and Town Wall where you see how tower sentries lived. By the way, the medieval toilet is still working and fire place as well where you can cook as well. We tell the stories of Latin Quarter, Danish King Garden, Turret Square and other places that tourists usually don't hear. Finally we sit in the secret chamber of Town Hall Pharmacy where Aldermen once made big decisions while drinking claret wine.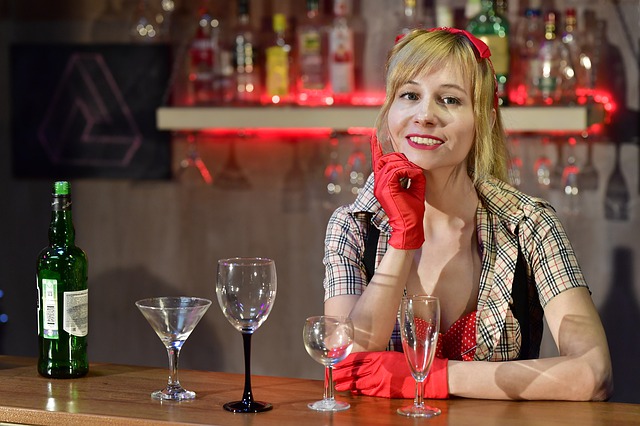 OLD TOWN ALCO TOUR
During this tour we focus only on local schnapps produced in Estonia. Guides provide historical background of those drinks and persons. We tell the stories and let you to sample drinks usually you don't know. The highlight of the tour is slightly hidden alcohol museum. We don't guarantee that you won't get a little bit tipsy.
Sample drink stops: Legendary "Valli Baar", shot in vodka museum, a drink stop at special venue, "Beer House", "Luscher & Matiesen", "Pudel Baar" etc.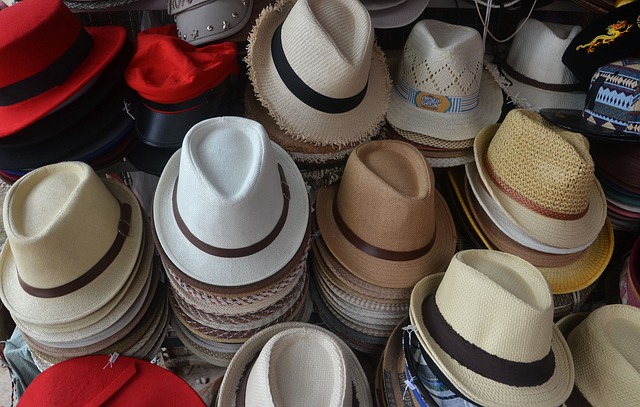 LIVE LIKE A HIPSTER IN TELLISKIVI DISTRICT
Telliskivi and Kalamaja are new and trendy hipster areas in Tallinn. Our guide shows you around in those places that you probably don't find by yourself. What has happened there before? Who are those Estonian hipsters? What is the lifestyle? Have an Estonian craft beer or glass of wine and listen what our funny guides tell you. Amazing what those building where before…hmmm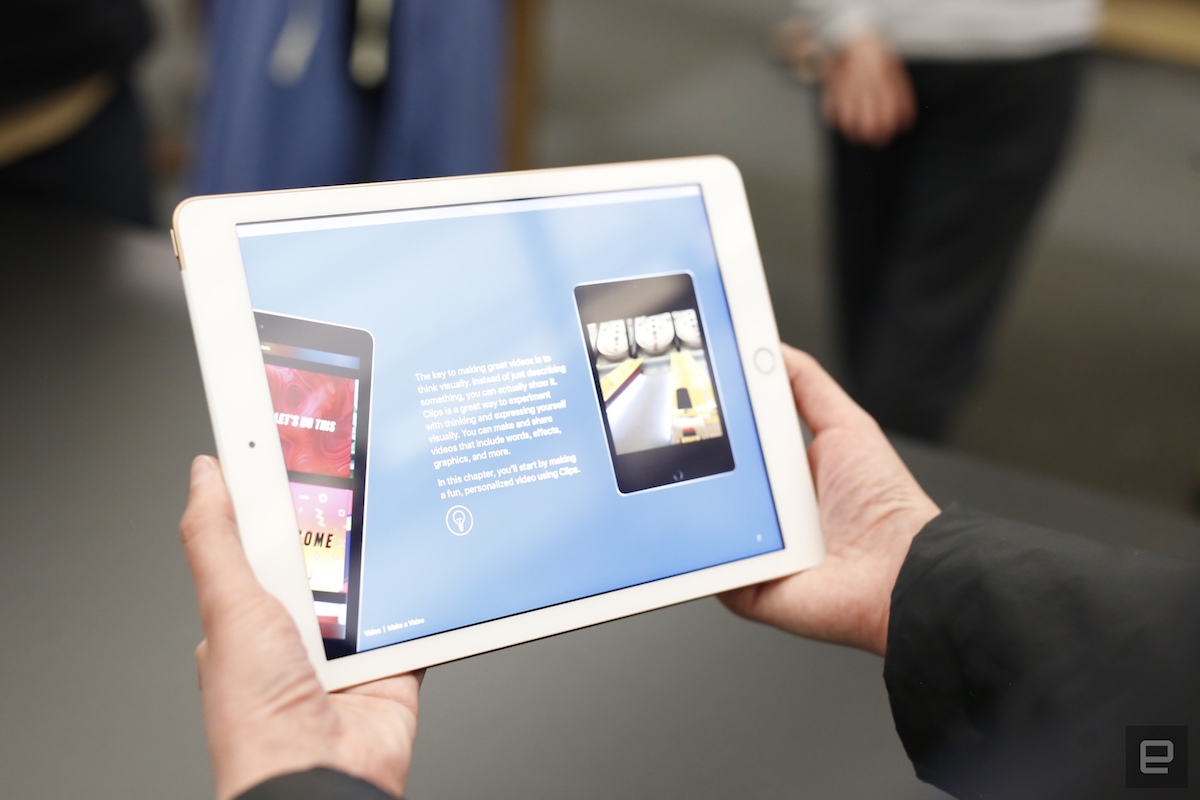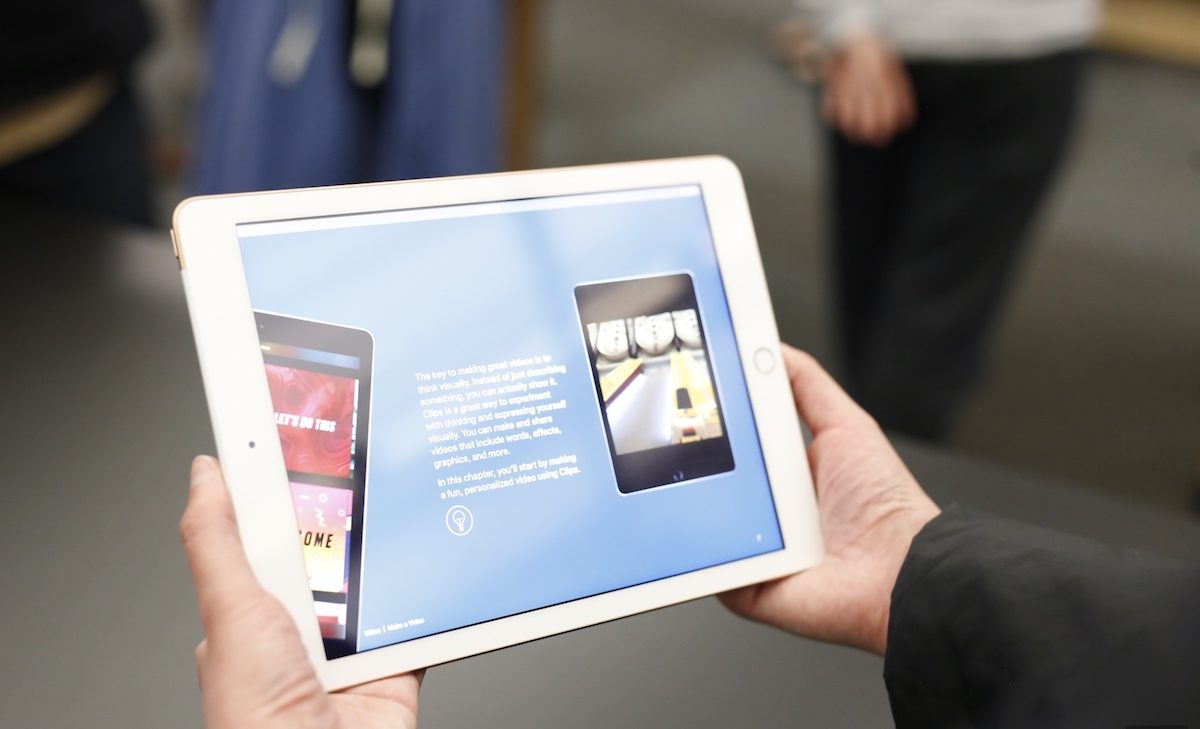 iPAD ADVENTURE IN OLD TOWN
We deliver iPads which help you to find the checkpoints. Having arrived to the checkpoint, fun tasks pop up on the screen and you should answer or somehow cope with the task which is connected to important things of locals. This is interactive way to learn how locals live and what they value. Each participant gets a small gift in the end of the tour as well but winning team gets something special. Modern way to learn about Estonia and have fun.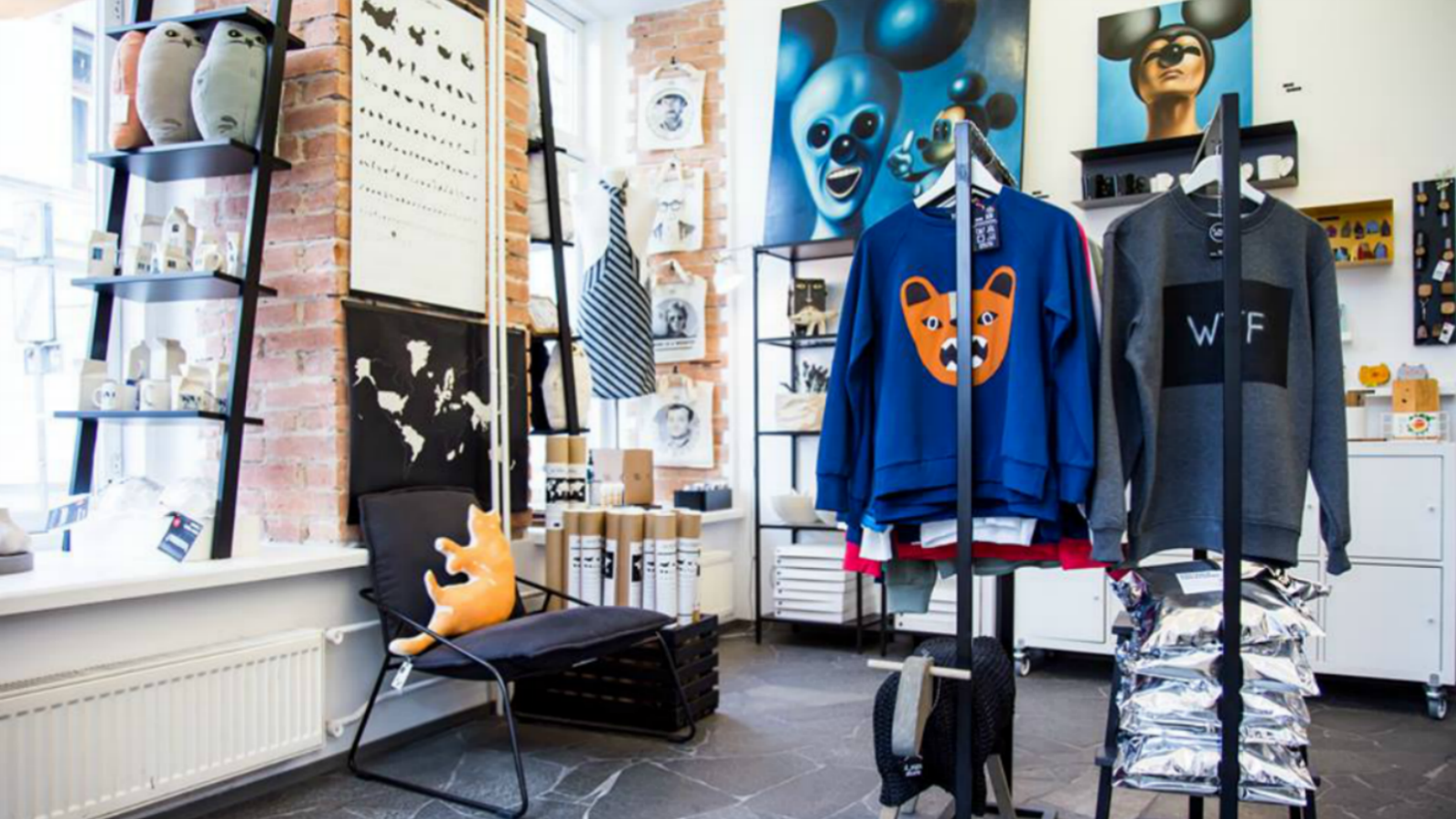 BOUTIQUE HANDYCRAFT IN OLD TOWN
This is not Turkish style shopping tour. No, no. Our guides take you to those unique boutique shops where masters really make something with their hands. Leather, glass, clay, felt, metal and wood are the materials which have magic touch of skillful craftsmen. The material starts to live and communicate with you. Have you notices that felt hat of Estonian elf is pretty cool.
BOOKING INFORMATION:
These tours are meant for the groups of minimum of 15 persons or if the group is smaller, there will be a minimum price upon agreement. The price range of the tour is approximately 30-40 EUR per person. Place of the meeting can be agreed. We can arrange a transfer from the hotel or our guide can pick you up at the hotel.
The tour style is edutainment and histotainment. So, these are not another boring historical sightseeing tours where guide gives a lecture about historical facts, old buildings, churches etc. providing the same info as оn Wikipedia. No, no. We make jokes, we communicate, we inform. You will have a good time and learn about the country in a easy going way.
Tour languages: English, German, Russian, Finnish, Spanish, French, Italian. The length of all tours: 2 hours, except Fairies in the Swamp that is ca 3 hours. Reservations: [email protected] . Additional information: +372 510 70 10, Olavi.