SAMPLE PROGRAMS IN BALTIC STATES AND FINLAND
NATIONAL MEET AND GREET DURING TRANSFER
It's edutainment style presentation where guests learn about Estonia and have fun! English (or any other language) speaking hosts in Estonian national costume welcomes participants, serve light meals or drink in the bus, make first toast and wish them bon appetite. While group enjoys the brunch, hosts makes small presentation, teaches some Estonian folk games and funny Estonian expressions. Recommended during transfers or as meet & greet element for foreign guests. It's a party of friendship between foreigners and Estonians! Length: 2 -2,5 hours
DINNER ENTERTAINMENT "TOURNAMENT OF COUNT OF MAY"
This is histotainment style dinner entertainment programme, where guests are involved in fun knight tournament of Count Of May which has been the most famous legend in Tallinn. The so-called Count of May festivals were held in medieval Tallinn to celebrate springtime, youth and happiness. Nowadays, the tradition of choosing the Count and Countess of May is revived each year during the Old Town Days. Length: 30 minutes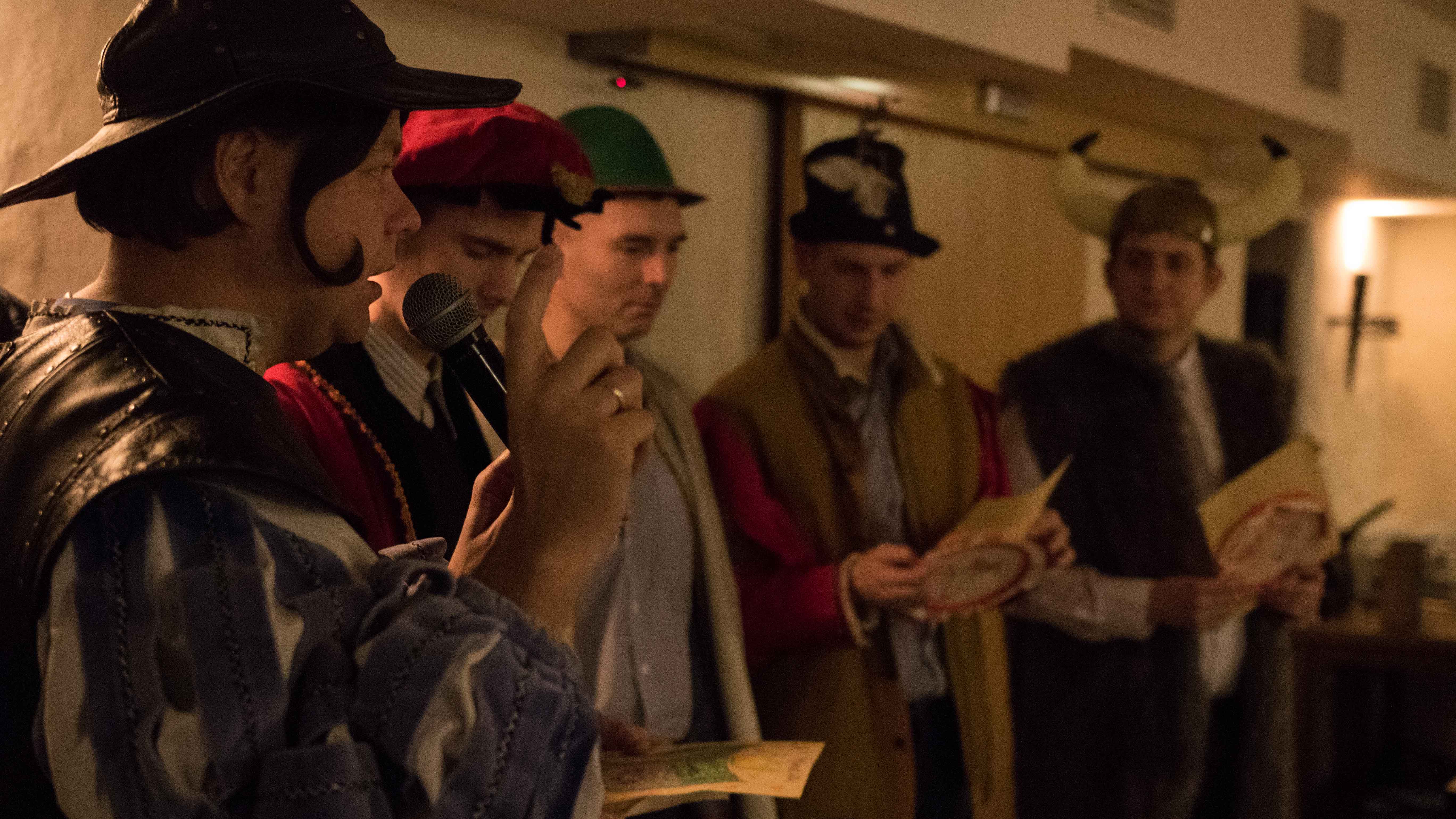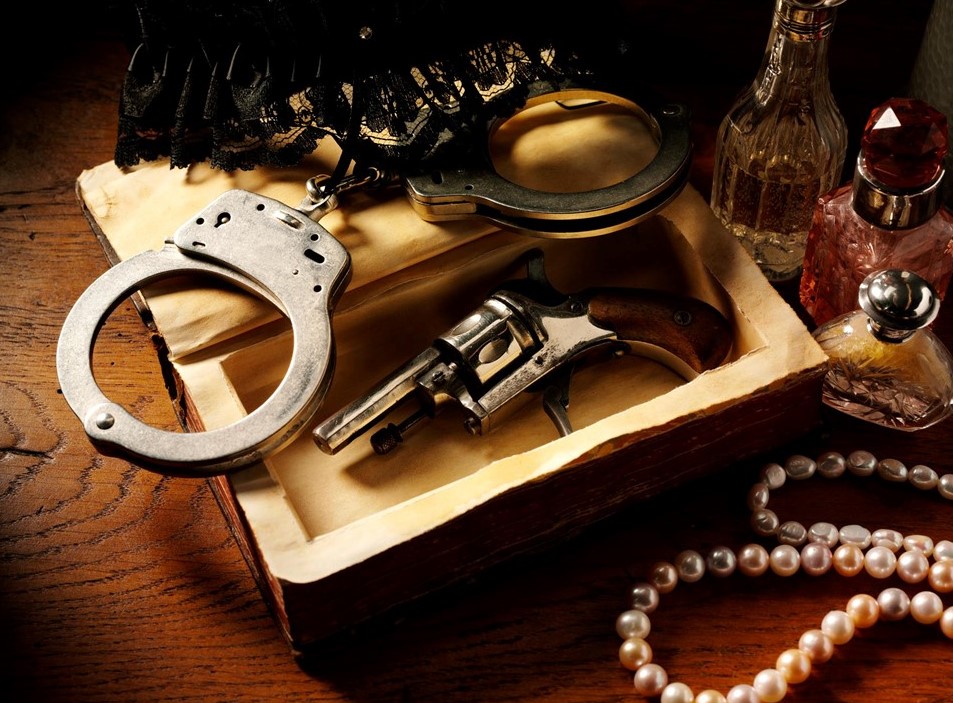 DINNER ENTERTAINMENT "MURDER MYSTERY"
Blue Drum customize the plot of murder mystery game for your group. This may involve the actual 'murders' of guests throughout the game, or may open with a 'death' and have the rest of the time devoted to investigation. Murder mystery games may also refer to public performances, team building or corporate entertainment in different historical venues or restaurants all across Baltic States or Finland, where the suspects are played by actors, and the role of detectives falls to the other guests. Length: 2 -2,5 hours
DINNER ENTERTAINMENT "MUSICAL JOURNEY OF ESTONIA"
Dinner Entertainment Musical Show – Journey of Estonia is 30 minutes dance show with 5 dancers and 1 presenter in different Estonia timeline costumes introducing different historical periods through musical performance and dancing. Presenter makes also talk show and dancers involve guests to dance. Its a great addition to your corporate gala, welcome dinner or private event in Tallinn, Estonia. Recommended as part of traditional or folk program or can be performed independently. Length: 30 minutes
MYSTICAL DINING TIME WITH MONKS
Visit the inner chambers of Tallinn's 13th-century monastery for a glimpse into the lives of medieval monks. Visitors shouldn't miss the mysterious 'Energy Pillar' in the cellar, thought to be a source of physical and spiritual health. Enjoy essentially local food, pray with monks and buy some indulgences for sins not yet committed! Expect a few magical surprises and medieval musicians. For small groups from 10 to 30 people. Length: ca 2 hours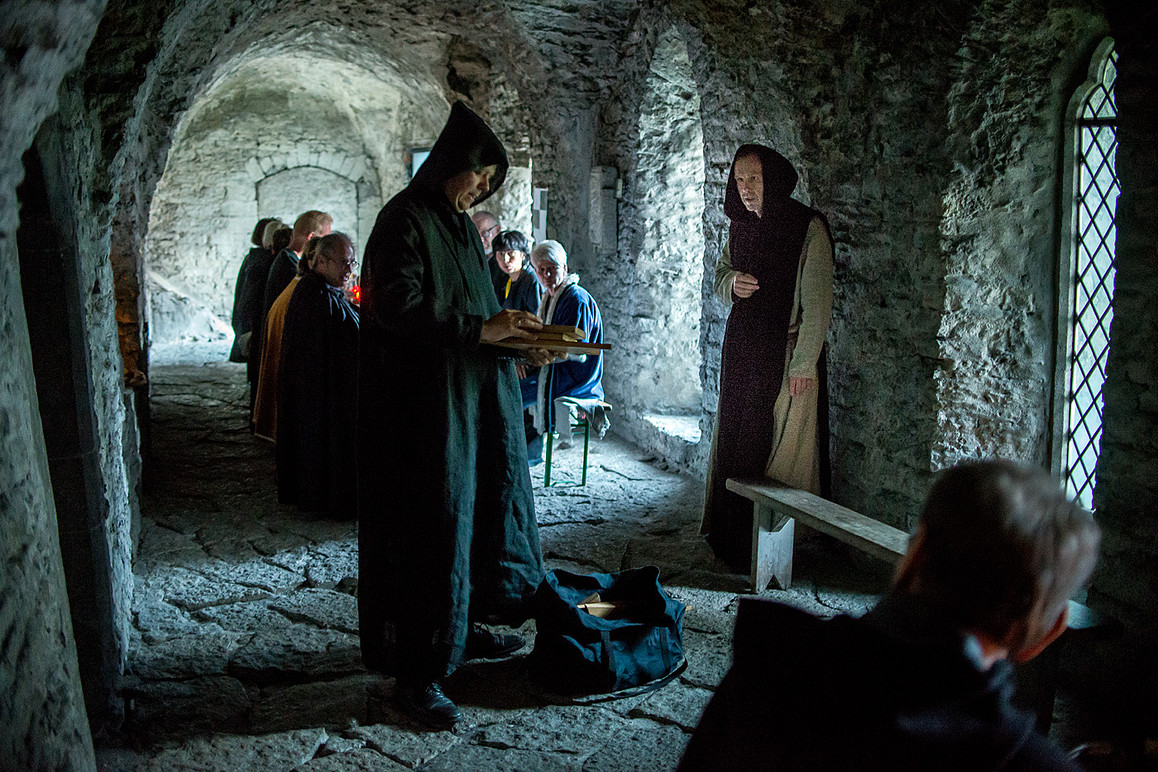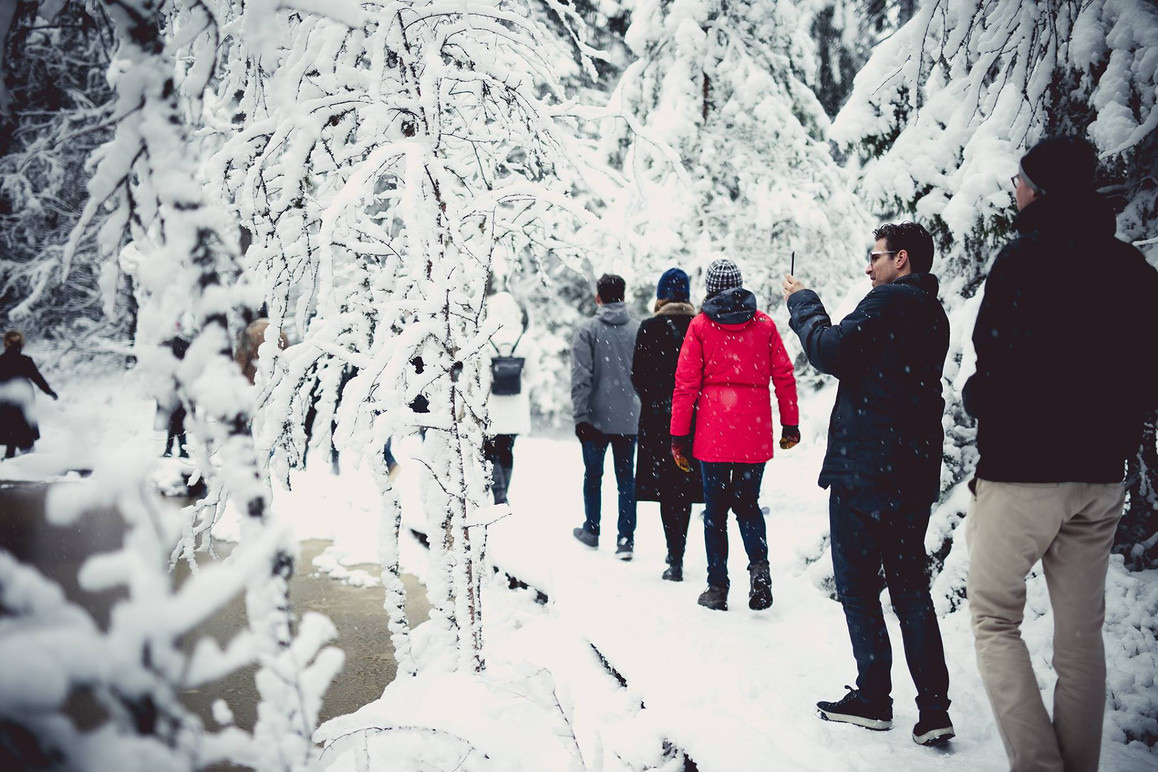 OUTDOOR DINING EXPERIENCE "FAIRYTALE FOREST"
Guests arrive to the forest where elves welcome them under the spruce and invite to a little walk along the narrow path of magical forest. Hunter has birds and deer, fisherman has brought a fish, elves bring berries and witch has a dessert in smoke. In a tent white hobbit makes music and guests enjoy the natural food in the middle of authentic nature. The forest locates in 30-40 minutes drive from Tallinn. Available during rain and winter as well! Length: ca 3 hours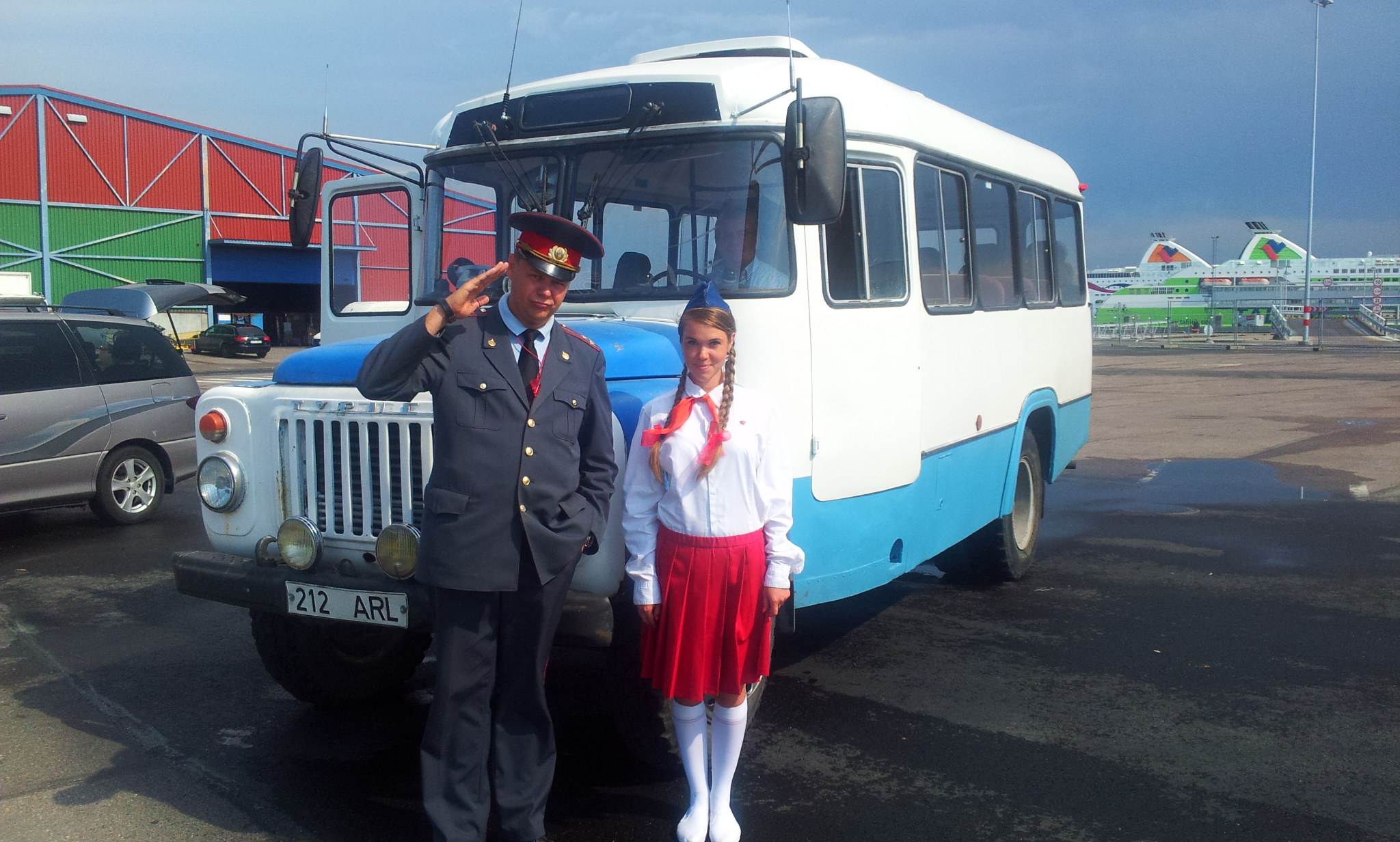 BACK IN THE USSR
Revisit the USSR in all its glorious idiocy with Blue Drum's Soviet-themed tours, transfers and coffee breaks! That chapter of Estonia's history is thankfully long past, but we've managed to dust off some of the silliness of the era for our guests' entertainment. Want your group met by a uniformed KGB officer and given a ride in an authentic, Soviet-era bus? How about a vodka shot before being hauled off to prison? Length: 1-4 hours
OUTDOOR TEAM BUILDING GAMES "TRICKY ITEMS"
An animator/game instructor organizes fun team building games with big wooden props such as cube, puzzles, human size jenga, bottle lock and others tools in a conference room or a street corner or your outdoor place. Recommended for coffee breaks indoor or as active part of outdoor program or as animated stops during tours or excursion. Length: from 15-60 minutes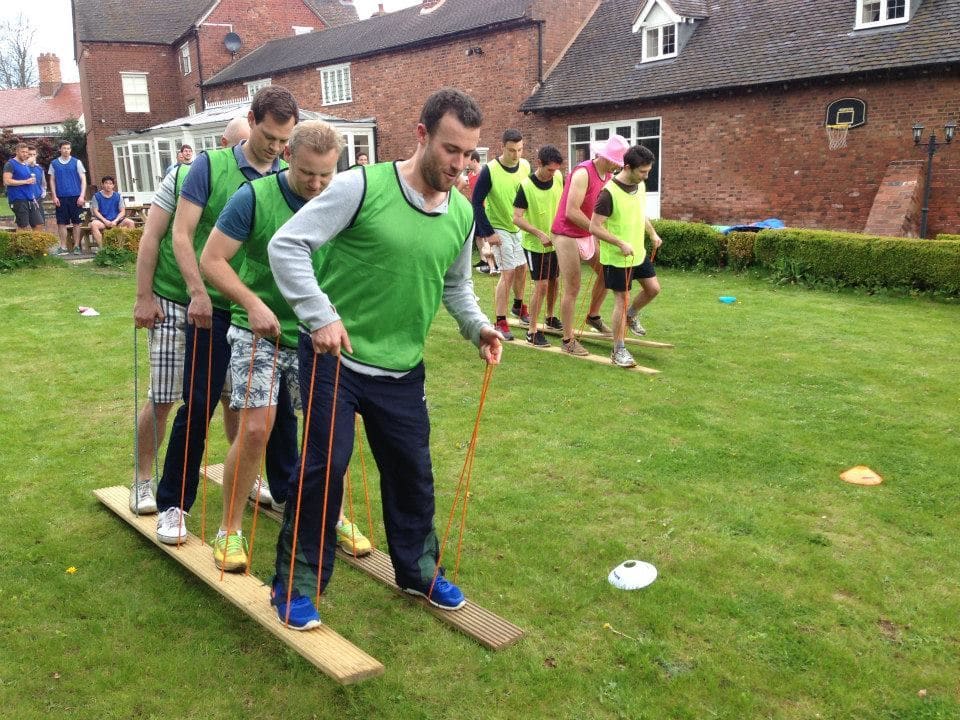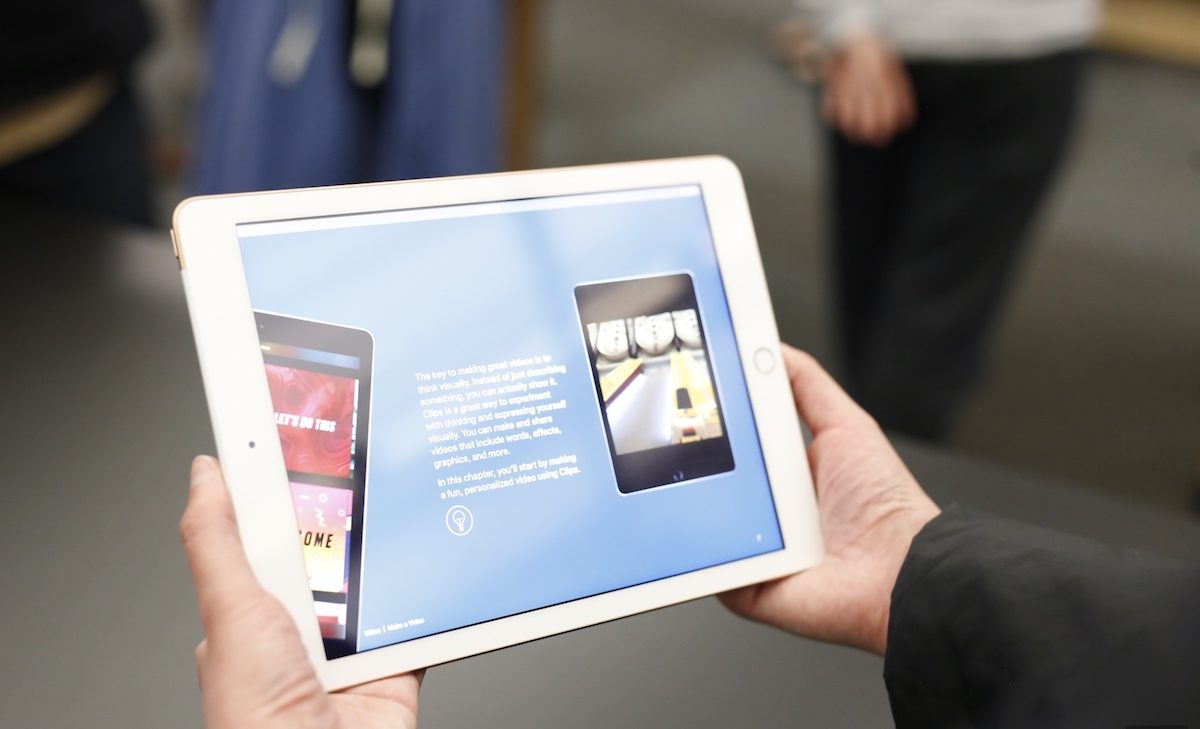 INTERACTIVE CITY QUEST WITH IPADS
Unique, alternative way to explore a new city. This extremely funny adventure game is about points. People in groups (up to 10 person in each group) with iPADs make their way to various animated or non animated points where entertaining multimedia-based tasks are assigned. Depending on the answer entered, you either win or lose time and choose the right or wrong route. In animated points actors/animators in costume will be waiting for the group in one checkpoint with task to solve that can take up to 15 minutes to solve it. Length: 2 – 3 hours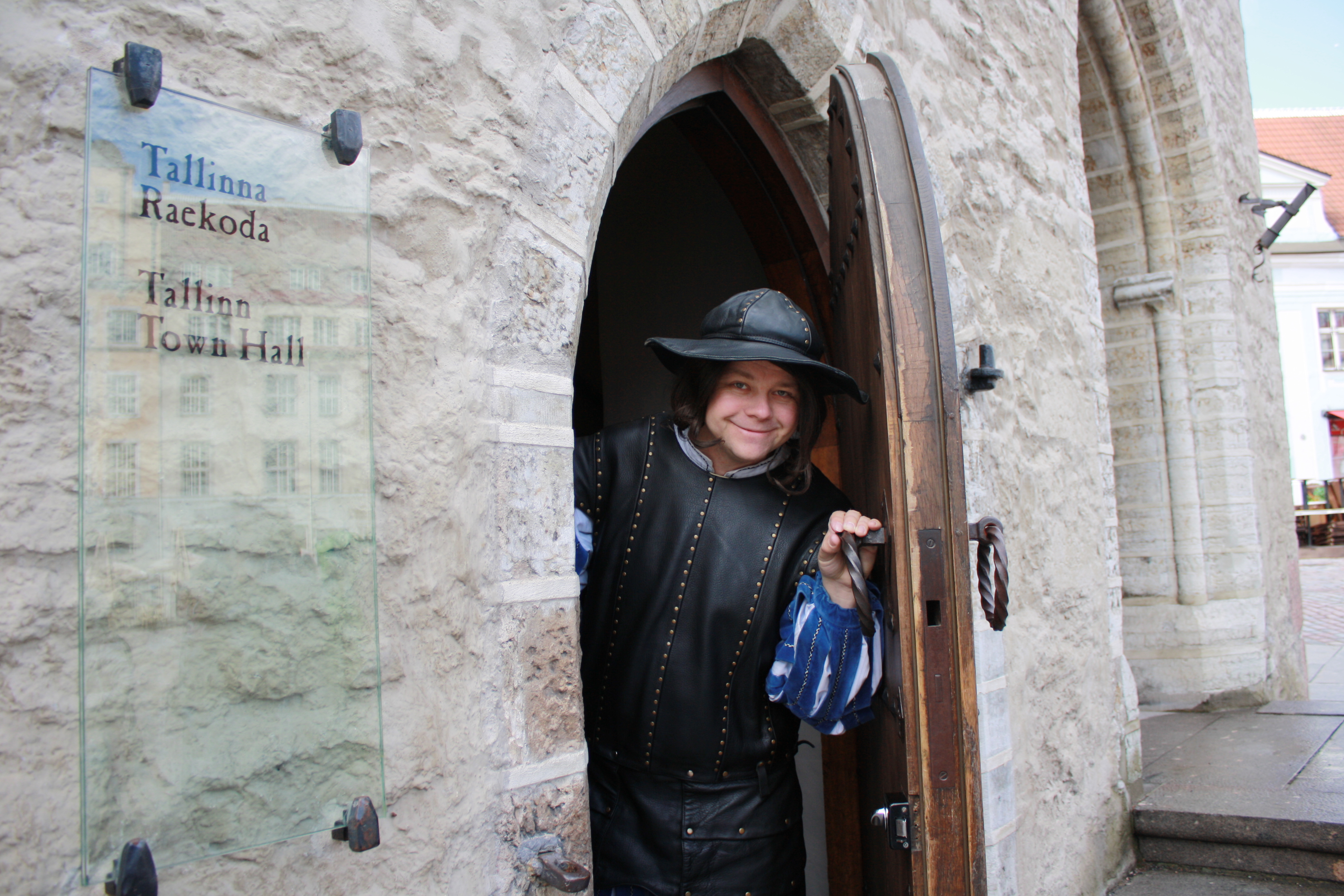 OLD TOWN INCENTIVE TOUR "500 YEARS BACK IN TIME"
To give you a real feel for what Old Town was like in its heyday, Blue Drum has created an adventure called "500 Years Back in Time." This 2-3 hour cosplay tour is led by Old Thomas, the city guard who has been a symbol of Tallinn since the early 1500s. As your group makes its way through the curving, cobblestone streets of this charming area, you'll be met by mystical heroes from times past, sample medieval food and partake in secret tastings. Are you ready for an experience? Length: 2 hours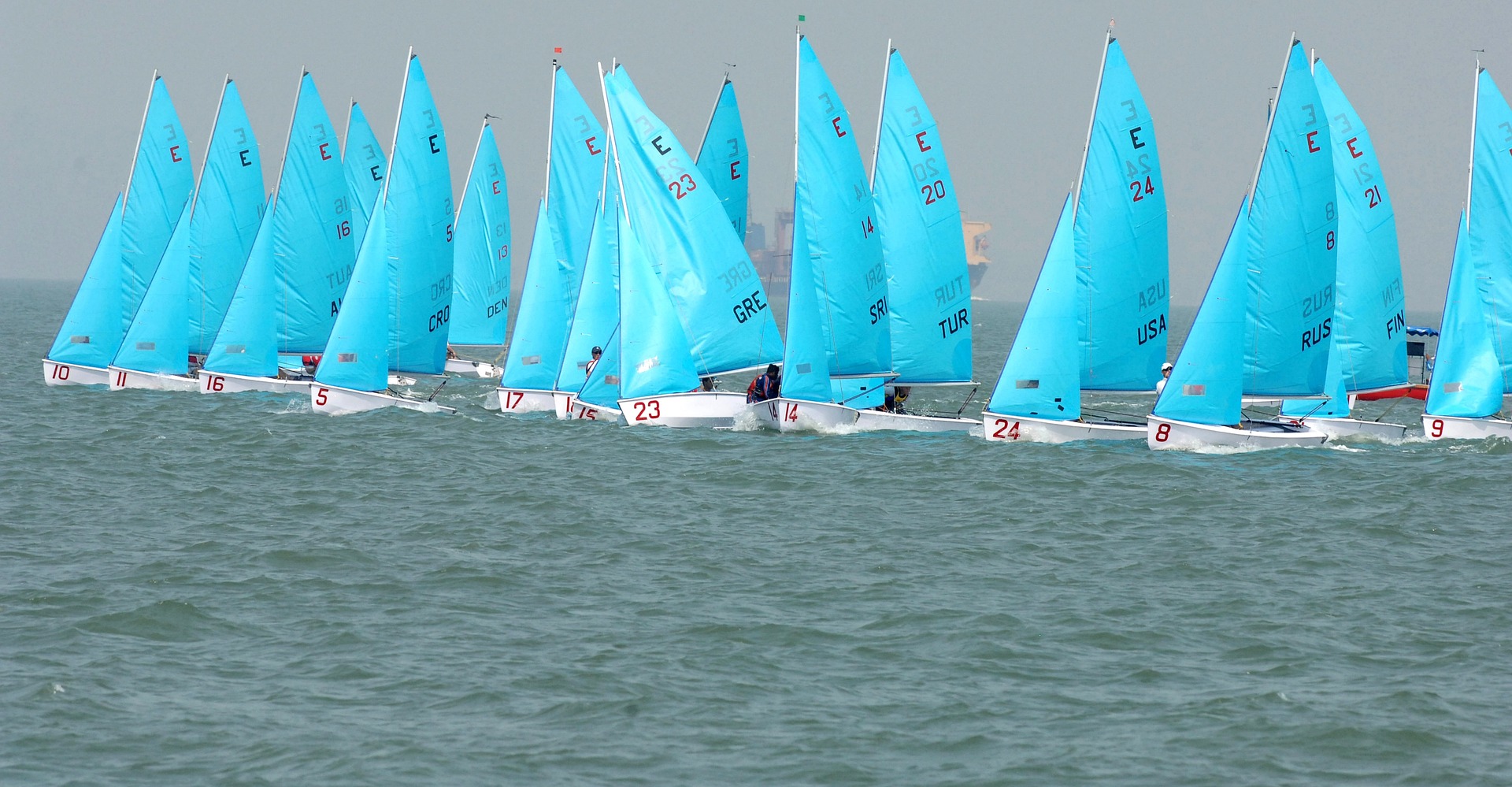 SAILING REGATTA ON TALLINN BAY
Apart from being a great way to spend the day, sailing offers the unique chance for participants to interact in a non-work environment, develop new skills and get to know each other better. In this activity, experienced masters will get everyone involved in the sailing process, dividing the group into teams, giving instruction and assigning tasks. After a bit of practice, the teams will race, making two to four laps, depending on the weather. There's even an option to end the event with a celebratory lunch in a yacht club or other restaurant. Length: 3-4 hours
ADRENALINE CAMPERS
We will divide your guests into teams and keep them occupied for up to 3-4 hours. There are 6 general types of activities, some of them could be optional. The first are so-called team games and the second are orienteering games. By combining them, we are able to provide versatile quality entertainment to all participants of your event. Those will usually take place towards the end when passive crowds are already off to their chairs and beers, but more active participants would like to continue. Length: up to 7 hours with transfers and lunch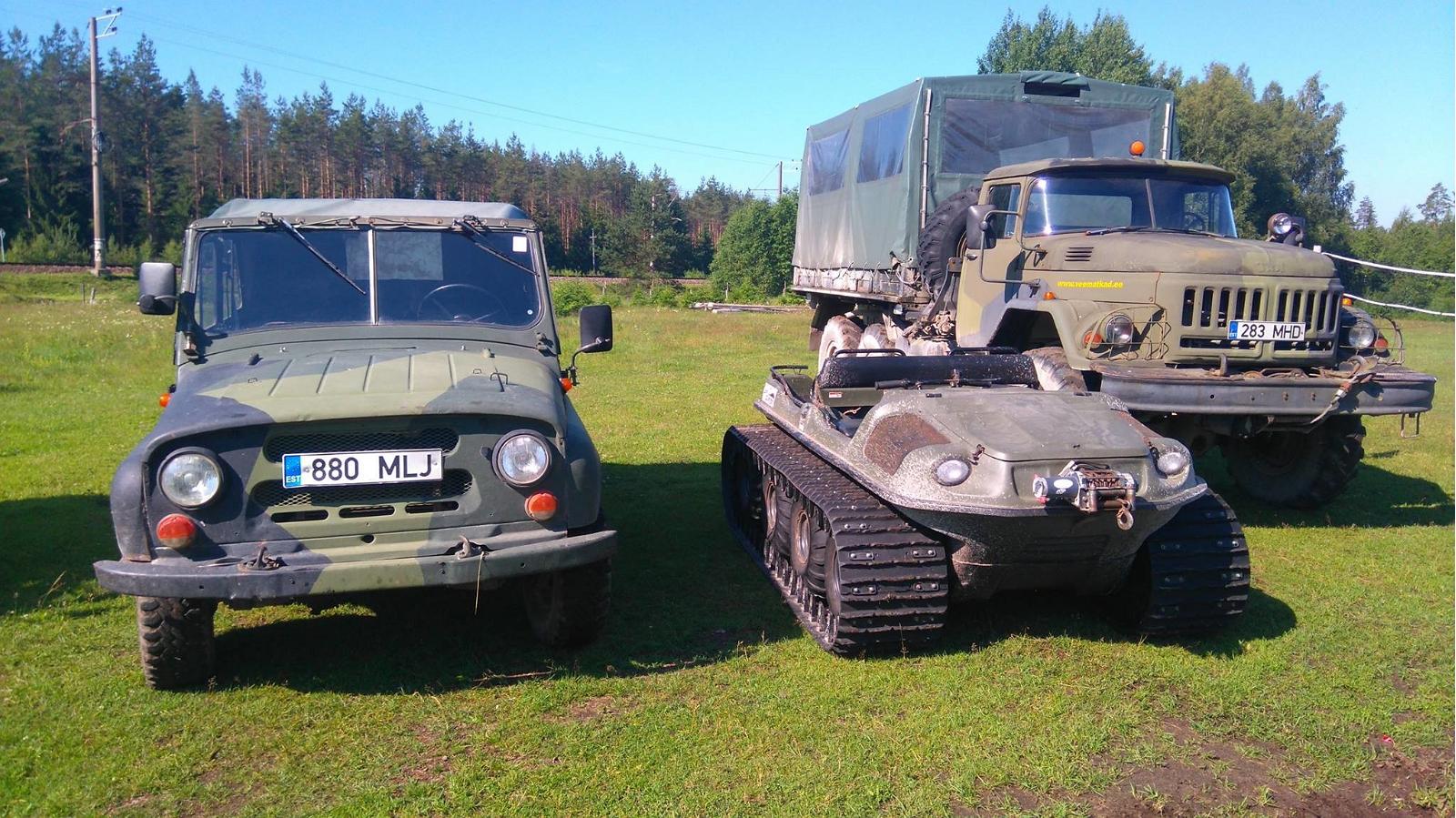 CURLING TOURNAMENTS
Curling is a fun sport which combines physical and mental skill. It is also one of the few sports in the world where all ages, genders and abilities can compete against each other. Tallinn Ice Rink hosts the most modern ice facility which has been built with curling in mind. Three full-size stationary curling sheets are opened from the beginning of August until the end of May which makes Curling Tallinn season one of the longest among curling rinks in the world. Length: 2-4 hours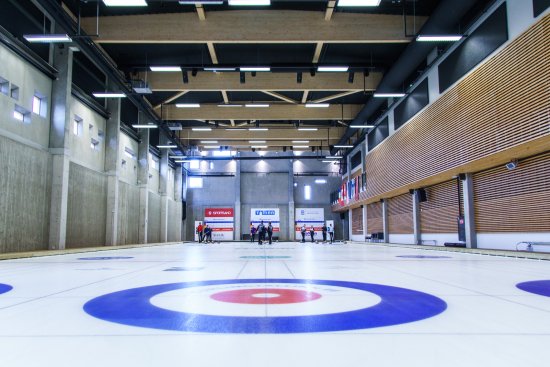 HIPPODROME & SULKY EXPERIENCE
Come and have an exciting private race day at the legendary Tallinn Hippodrome! The hippodrome have six horses and carriages with professional instructors so all guests will be able to race themselves (rotation). Start off with a short introduction to the history of the hippodrome, the horses, and the program for the race activity. In the competition the six horses with special two-seater carriages will make six races and a final, meaning 36 people can join in the races (6 carriages per one ride). The maximum of 42 pax can participate at this event. Length: up to 4 hours
BEACH SPORTS, CONFERENCE AND PARTY
Don't miss out on all the summer fun and host your next company event on warm white sand! This venue is perfect place to host a seminar, reunion day, corporate party or a sport or beach party for up to 800+ people or recreational day in 26 degrees and sand between your toes! Venue provides hosts for games, sound system, audio visual equipment, various beach decorations and furniture for extra summer feels, 2 lounge bars, 2 saunas with a view looking over the whole venue, catering and entertainment. Contact us for combined day program with catering and artists!